EXP GDC is External graphics Dock, Exclusive Graphics card .
(screen: The use of its notebook display need laptop comes with Intel (R) HD graphics and connected above GTS450 as NVIDIA graphics. Otherwise you need external monitor.
1, Interface:
EXPRESSCARD In the side of the notebook。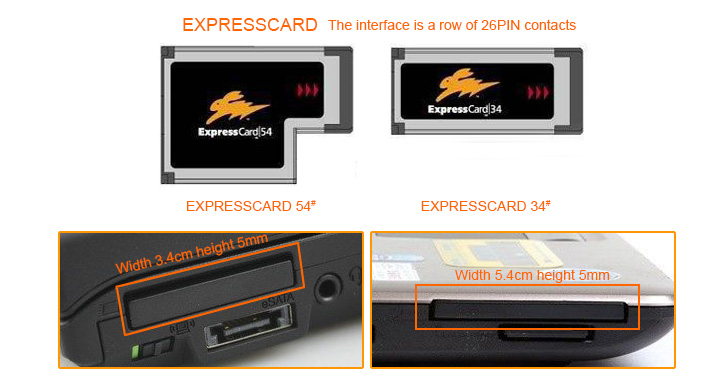 PCI-E or NGFF(M.2 A/E key)Disassemble using wireless card interface,Please check your interface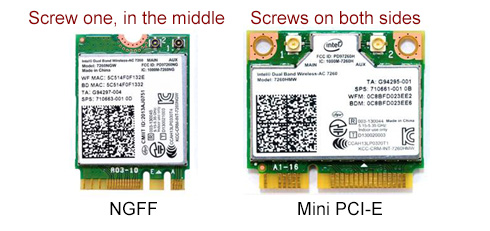 2,Power:
Without power supply, Please purchase ATX Power.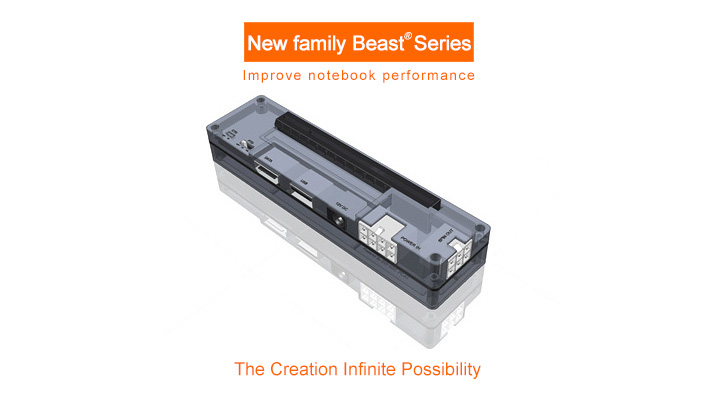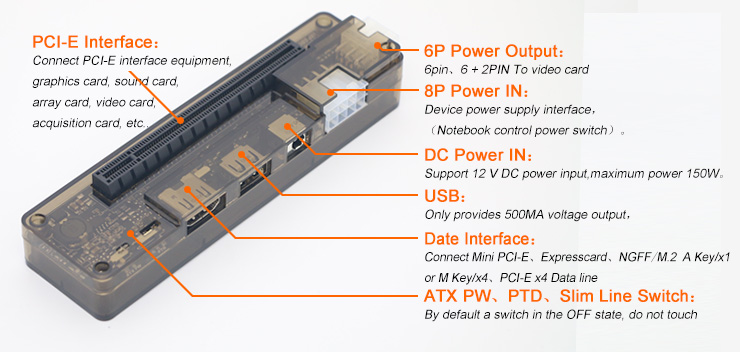 Main Parameters:
Support for PCI-E X16, the actual X1 mode (according to different notebook configuration can be upgraded to X4 mode)
Basic Parameters:

Products: Notebook PCI-E expansion device
Product positioning: Notebook performance upgrade.
Operating system: Windows XP/7/8/8.1/10, MAC OS, Linux etc.
Input interface:
Mini PCI-E (WLAN\WWAN\DMC)
Expresscard (34#/54#)
NGFF (Slot A、E、M),
Thunderbolt
Extended support:
PCI-E X16:DMI 20GT/s (X4)
Power support:
8P interface: 220W max.
DC interface: 150W max.
Note: the power limit without ATX cable.
Appearance.
Packing weight: 200 grams
Packing size:18CM*11CM*6CM
Package include:
1x EXP GDCV8.0 pci-e adapter
1x Mini PCI-E data lines
1x ATX PSU power cable

After-sale service.
Three packs of services, the warranty period of one year (one year parts and labor, customer service)
Include the following items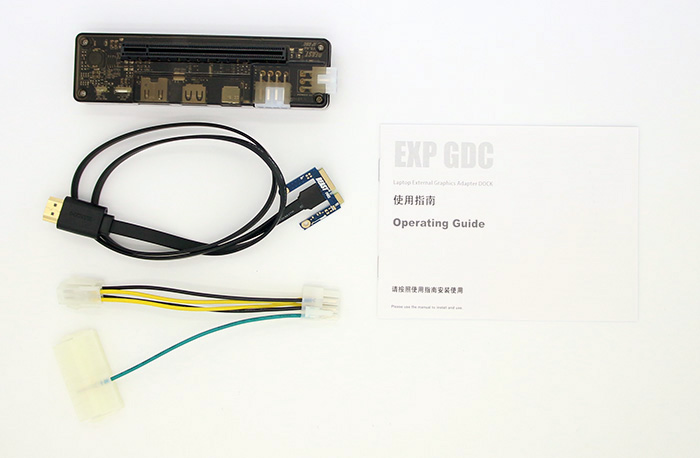 hardware install